Kinds of carried out works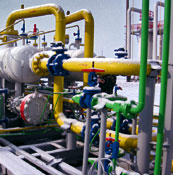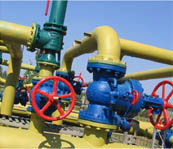 Nondestructive testing, destructive testing, technical diagnostics, technical survey of:

The main and industrial pipelines;
Steam and water-heating coppers;
Vessels, that work under pressure;
Technological pipelines and equipment of oil and gas extraction and petrogaz-processing, petrochemical and chemical manufactures;
Tanks for oil and mineral oil;
Autoclaves and gasgoldars;
Gas supply systems;
Pipelines of water supply and water drain, thermal networks;
Load-lifting cranes and elevating constructions;
The chisel equipment.

Quality assurance of anticorrosive and an insulating cover, definition of condition of means of electrical-chemical protection of underground pipelines and constructions;
Identification and declaring of objects of the raised danger;
Working out of plans of localization and liquidation of emergencies and failures (PLLE);
Certification of equipment and objects of the raised danger;
Research-and-production and research activity:

Participation in working out and coordination of the specifications and technical documentation concerning industrial safety;
Working out and introduction of perspective technologies of technical diagnostics and forecasting of a technical condition of the industrial equipment.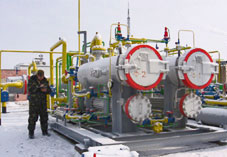 Kinds of tests and measurements:
Carrying out of measurements of a condition of corrosion protection with application of electrometry methods agree to EN 13509:2003 the Method of measurement of cathodic corrosion protection according to DSTU 4219-03 Steel Trunk Pipelines. General requirements for protection against corrosion:

Potential "pipe-earth" a method of a portable electrode;
Gradient;
Total protective potential;
Natural potential;
Potential free from IR;
Direct current;
Measurements of specific resistance of a ground with application of the four-electrode scheme Venus.

Carrying out of tests under the testing of a condition of metal and welded connections with application of following methods of nondestructive testing:

The visually-optical testing of metal;
The ultrasonic testing of butt welded connections;
The ultrasonic testing of a thickness of walls;
Measurement of metal thickness;
Eddy-current metal testing;
Magnetic powder metal testing;
The capillary testing of metal;
The pipeline testing on presence stress-corrosion of defects;
The akustiko-issue testing;
Definition of a residual service life.
Open Company "Ukrnaftogazexpert" renders services in any combination of the kinds of inspections set forth above, tests/measurements, taking into account satisfaction of requirements of the customer.